Announcement
| | |
| --- | --- |
| 2018.05.30 | JN-HRD database "Courses and Resources" updated. |
| 2018.04.02 | HP (English) design renewed. Your access and feedback are welcome. Accessibility improved for facilitating your easier information search. You may find upcoming events of your interest. You are most welcome. (S. Sakurai, JN-HRD.NET Secretariat) |
| 2018.03 | Newsletter March 2018 issued |
| 2018.02 & 03 | Facility tour visit held |
| 2018.02.19 | Annual Review Meeting 2017 held on February 16, 2018 |
Upcoming NHRD Programs
--- Seminars and Training Courses ---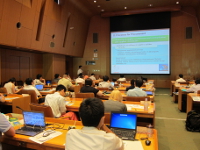 Upcoming seminars and training courses open for participation from countries other than Japan.
None at the moment. See Upcoming NHRD Programs for other possibilities.
Mission
Global momentum toward the restoration and expansion of nuclear energy has become more evident due to several factors, such as issues related to stable supply of energy and environment concerns that are symbolized by global warming. Under this circumstance, it is urgently necessary to develop human resources to fulfill the increasing needs of new-build domestic and foreign nuclear facilities. (Omission) The "Nuclear Human Resource Development Network (JN-HRD Net)" aims at securing human resources which support the future nuclear field in Japan. And for the young researchers and engineers in the nuclear field, these activities should contribute in training them to have high quality with an international perspective to work for the world. Furthermore, in cooperation with International Atomic Energy Agency (IAEA), human resource development in NPP introducing countries shall be pursued.

Message from President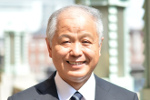 Global energy demand is continuously increasing with the growth of population and economy. On the other hand, global warming is becoming more serious. Securing stable energy supply and combating climate change are critical issues for the world to address urgently. To solve those issues, nuclear energy is expected to play an important role.
Contact us
Nuclear Human Resource Development Center, Japan Atomic Energy Agency (JAEA)
Department of Human Resource Develomment, Japan Atomic Industrial Forum, Inc. (JAIF)
JAIF International Cooperation Center (JICC)